We start the tour in San Gil
at 6:30 am, we transport 1 hour to the top of Marta (Villanueva); Induction and safety talk with their respective recommendations for medium-high resistance walking, starting from the same point of descent of 7 km to the shangrilla Jordan natural pool where hydration will be taken, optional pool rest or site recognition, after the lunch we will make a 10-minute descent to start Rafting class 4 in the rapid El Cajón, ending at the junction of the two most important rivers that form the Sogamoso River, finishing at this point we will make a 20-minute walk reaching the meeting with the transport , which will take us for 1 hour and 40 minutes to Villanueva following San Gil.
Programming: 12 hours
Hours: 6:30 a.m. at 6:30 p.m.
Recommendations: Before starting the activity, the person must have had breakfast Suitable clothing: shorts,
shorts, short or long lycra, t-shirt, tennis for trekking, for rafting adjustable sandals or tennis shoes, Repellent, Sunscreen, Change clothes, hydration, Do not carry valuables and women with collected hair.
It includes:
Transportation from San Gil to Alto de Matha, transportation leaving the Union River of Suárez and Chicamocha to San Gil, fruit and hydration during trekking, rafting, assistance insurance, guide, safety kayak, personal protective equipment and lunch.
Photo Gallery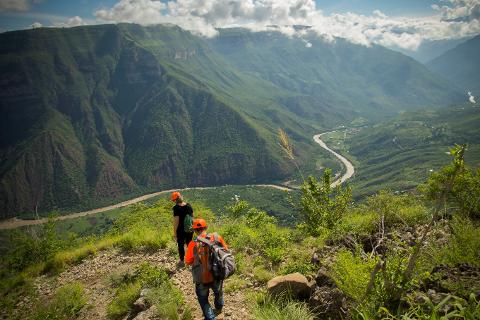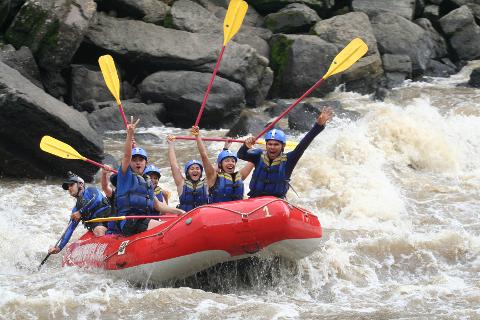 Terms and Conditions
be over 16 years old, they should know how to swim, not be in a state of pregnancy, not having any recent injuries, not presenting heart disease.