Description: This beautiful place is a natural territory marked by a lot of fauna and flora,
where springs of pure and crystalline water flow, it is the area where the greatest
variety of birds is found in the Department of Santander. The Mogoticos river
is characterized by its rapids III+, IV and V, the rapid class V is a natural
slide where you can feel the greatest adrenaline of your life. We will start
this adventure from the place called Panaver traveling 14 kilometers until we
reach the point called la dredger, where we will finish.
Programming: 5 hours
Hours: Starts at 10:30 a.m. until 4:00 p.m.
Conditions: be over 18 years old, must know how to swim, not be pregnant, not have
any recent injury, not have heart disease.
Recommendations: Before starting the activity, the person
should have had breakfast Appropriate clothing: shorts, shorts, short or long
lycra, T-shirt, tennis shoes or adjustable sandals, Repellent, Sunscreen,
change of clothes, hydration, do not carry valuables and women with hair tied.
It includes: Transportation
from San Gil, assistance insurance, guide, safety kayak, personal protective
equipment, lunch and 1 beer.
Photo Gallery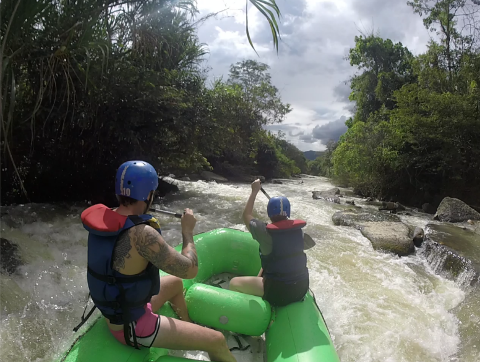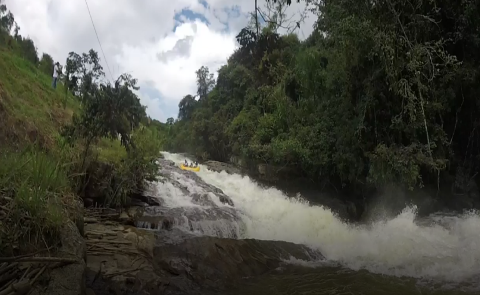 Terms and Conditions
Pregnant women are not allowed. Recommended ages: 18 - 60. Maximum weight of 110 kg (depending on physical condition and water level).