We begin the tour of the day
at 9 am, the transport picks them up where they are staying (San Gil), we will
travel 1 hour and 20 minutes to the canyon shuttle, we would be arriving at
11:30 am perfect time to start the flight With an average time of 20 to 30 min
depending on the weather conditions, the canyon can be seen at its highest
expression. After the flight a snack and hydration will be taken to start the
rafting activity, there will be induction and safety talk with their respective
recommendations, the route on the river has an average of 1 hour and 30 minutes
depending on the level of the flow where we will find class III and IV rapids
ending in one of the most remote towns of Colombia Jordán (changrilla natural
refuge).
Programming: 9 hours
Hours: 9:00 am to 6:00 pm
Recommendations: Before starting
the activity, the person must have had breakfast Appropriate clothing: shorts,
shorts, short or long lycra, shirt, tennis or adjustable sandals, Repellent,
Sunscreen, Change clothes, hydration, not carrying valuables and women with
hair tied.
Includes: Transportation from San Gil, assistance insurance,
rafting, guide, safety kayak, personal protective equipment, snack before
starting rafting (fruit and dried beans), lunch in changrilla, 1 beer and
paragliding in the canyon.
Photo Gallery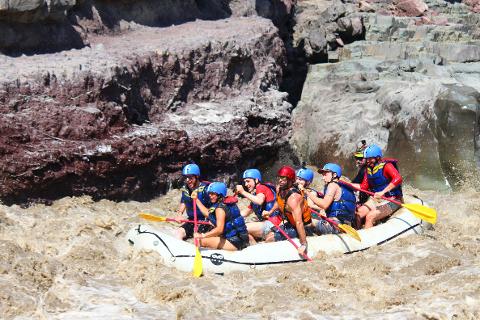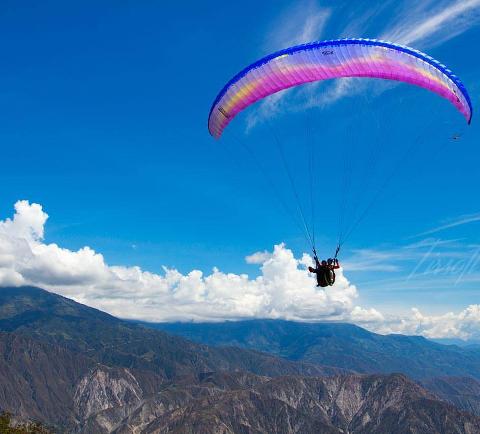 Terms and Conditions
Conditions: be over 16 years old, they should know how to swim, not be in a state of pregnancy, not having any recent injuries, not having heart disease.